Outlook Mail-Sharing Add-In
for ownCloud
Secure mail sharing with no size limit straight from Outlook;
and it only takes a few clicks.

A cure for
size limits and email vulnerability
epiKmailshare add-in is fully integrated with Outlook. As a result, installation of the Outlook plugin is simple
and you're ready in no time to send your files with no size limit directly from Outlook.
Send all kinds of data of any size, anywhere, anytime.
How? Watch the video and find out!
Keep your data from falling into the wrong hands!
Combine Outlook file sharing with end-to-end encrypted storage.
A step-by-step overview of configuring epiKshare ownCloud-hosted file sharing for Outlook.
1. Download
2. Install
3. Configure
4. Share
5. What's in your email
1. Download
Download Outlook add-in
To obtain a free download of epiK-ins, go to the 
epiKshare downloads
 section and fill in the form to get the download link. Click and download the add-in.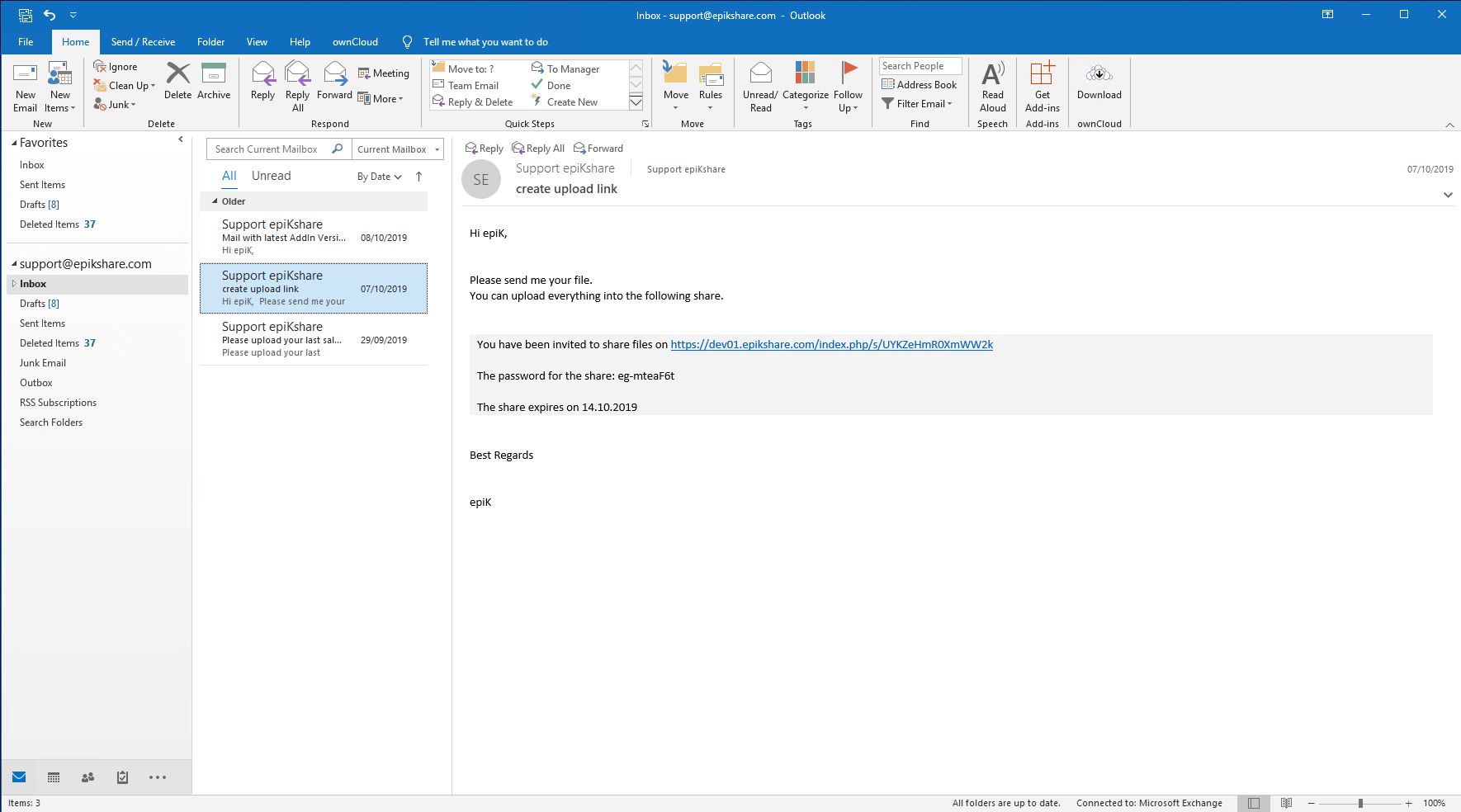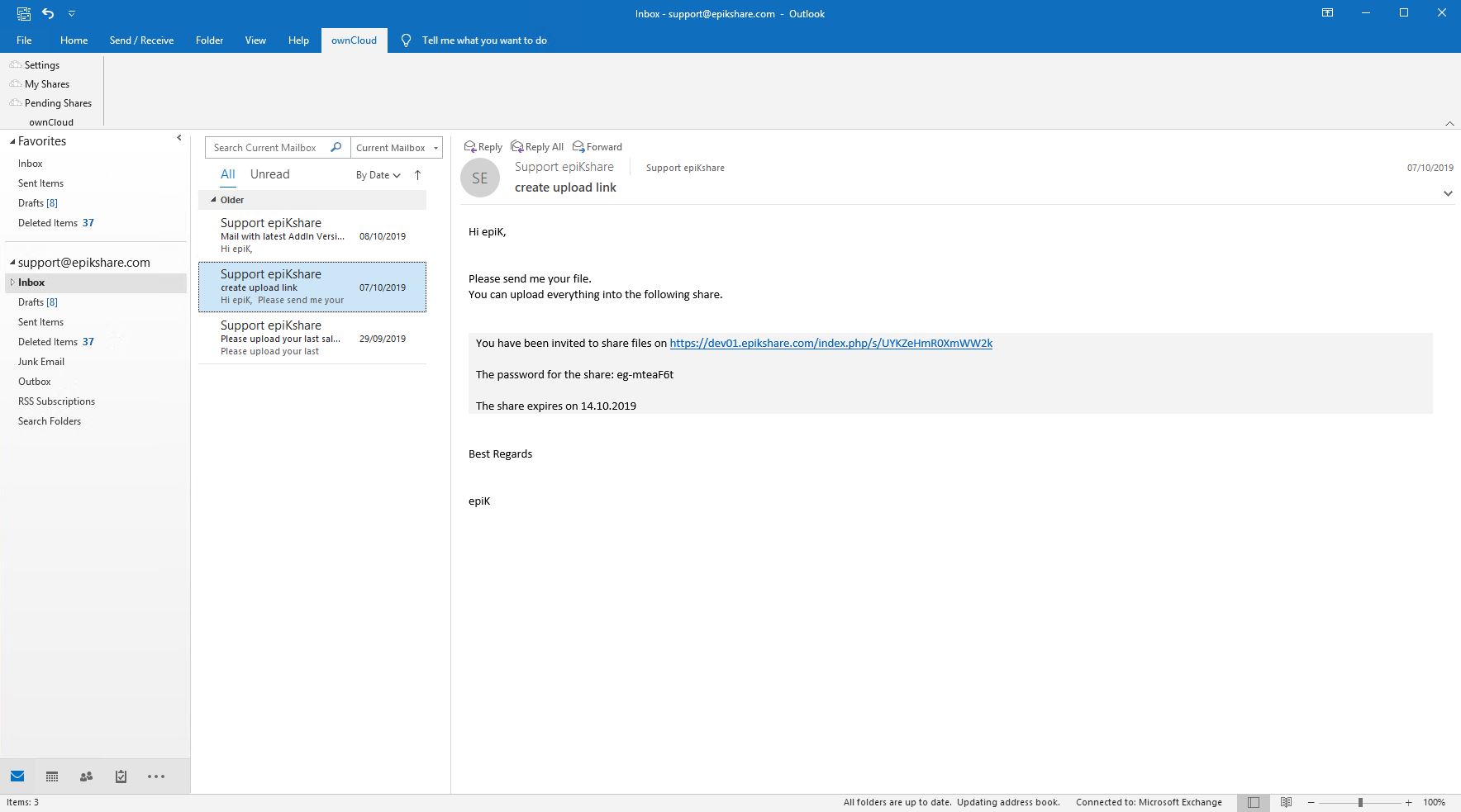 2. Install
3. Configure
4. Share
5. What's in your email
The add-in is fully integrated into Outlook, super easy to use, it works with secure SSL encryption with all the data checked for malicious software before being sent to the ownCloud server. Additionally, it provides password protection and validity restriction for accessing the data.
Time to start running a solid file-sharing platform, eh?
Welcome. It's good to have you aboard!
Here is everything you need to know about epiKsolutions. Take a deep breath and dive into the topic.
Have no worries, our add-ins and plugins are pretty straightforward to use.
If you want any additional information, just contact us. We are here for you!
Fully functional free trial downloads
Interested to see epiKware at work?
Try the latest release of epiKshare plugins for free.