Keep full control of your data in a highly-secured environment
Switching from your limited local server landscape to hosting services has never been easier with epiKshare.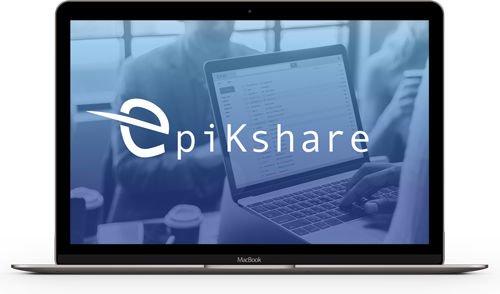 At epiKshare we like to think of switching from your limited local server landscape to epiKshare hosting services as embracing scalability (all the benefits of SaaS), security (E2EE), fully integrated complete Microsoft Office environment, as well as Datev, Lexware, CRM and ERP business solutions.


These are just some of the reasons epiKshare remained faithful to providing ownCloud installation and plugin development: 

ownCloud recently got nominated again for the Cloud Computing Insider Award 2019.
Main drivers to decide in favour of cloud- or server hosting
Cloud Hosting vs. Dedicated Server Hosting
1. Plan
Which hosting option?
ownCloud is an open source product with a modular structure that can be either expanded or integrated into your existing infrastructure. ownCloud also provides a commercial license that keeps all changes and adaptations private. You can choose the most appropriate ownCloud configuration depending on the nature of your business and its requirements.
2. Prepare
How to migrate?
Analyze your business environment: which applications are in use and what are their specific requirements. Carefully prepare a cloud deployment plan to effectively migrate to the cloud (moving existing infrastructure, opt for SaaS or PaaS offering, restructuring or retiring).
3. Secure
Compliance and data protection
Think about data sovereignty (data centre in Europe or in the USA), compliance and data protection; back up your existing infrastructure and data to ensure your data is safe and can be easily retrieved.
4. Test
Use test cases for each type
Select different but representable non-critical cases for test migration to ensure that everything works as expected. Test your individual components, make sure that they are communicating properly; at the same time, check that your admin tools are relevant for checking and maintaining new cloud apps.
5. Team with us
Get expert help in cloud migration
Get epiKexperts to facilitate your migration. We are a certified partner of ownCloud, providing cutting-edge expertise in migrating to ownCloud, consulting and development. Get in touch for your free consultation: Contact epiKexperts
Whether you're looking to migrate your business to a cloud environment or would like to get a quote for a dedicated server, or maybe you're still not sure which hosting option to choose for your business needs – we're here to help. 

Contact us or become more familiar with:
Become a part of our epiKsaga
Ready to make a move to the cloud but still confused about your possibilities?
We will provide a cloud solution that's perfect for you
The epiKteam can help you make the right choice. Contact us.