Ultimate safety for your data in a German high-availability data center
We provide all software (antivirus, file sharing, encryption, and backup…) and 24/7 support.

Switch to the benefits of the full cloud adoption or decide for a hybrid cloud solution
Your Digital Workspace In The Cloud
Empower your employees with 24/7 access to your secure digital workspace in the cloud. Meet the highest security standards, increase the quality of your service and reduce the costs of housing and maintaining of your onsite servers.
Switch from your limited local server landscape to epiKshare hosting services and benefit from scalable costs and 24/7 service.
Either Microsoft 365 or Office 365, you can benefit from anywhere access to your usual applications and collaboration tools, such as Microsoft Outlook, Word, Excel, and PowerPoint, as well as securely store, encrypt and share your data.
We offer smooth integration of business processes into our Customer Relationship Management (CRM) and Enterprise Resource Planning (ERP) technology (Datev and Lexware products) aimed at simplification, greater accessibility and greater security of business operations.
We provide a wide array of software, enabling frictionless cost control, budget management, administration and project collaboration. This involves Atlassian and OTRS products, as well as full license management – no fuss with acquiring and paying for licenses!
Transforming
your business in the cloud
There is immense room for improving the relationship between businesses and their IT-infrastructure costs.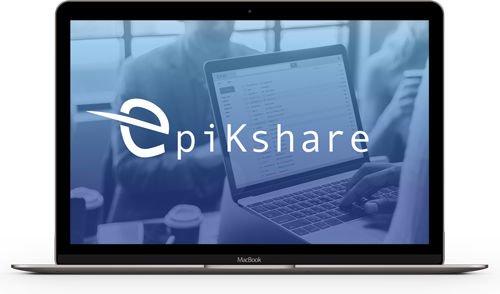 The epiKshare methodical planning process and onboarding services account for your short- and long-term goals, and migrate your business to the cloud as smoothly as possible.


The following gains are reported by companies successfully migrated to the cloud.
Improved collaboration and efficiency
User and client satisfaction
epiKshare provides the highest level of
data protection
Secure hosting with freedom built in epiKshare.
epiKshare certifications and standards
Our customers have entrusted us with their data. We make sure that the data in our data centers is secured and compliant, thus our data centers adhere to the strict guidelines regarding transparency, data security, and legal basis. epiKshare has all the required certifications to preserve the most valued data for the customer's eyes only by securing the handling of sensitive business data. CONTACT US